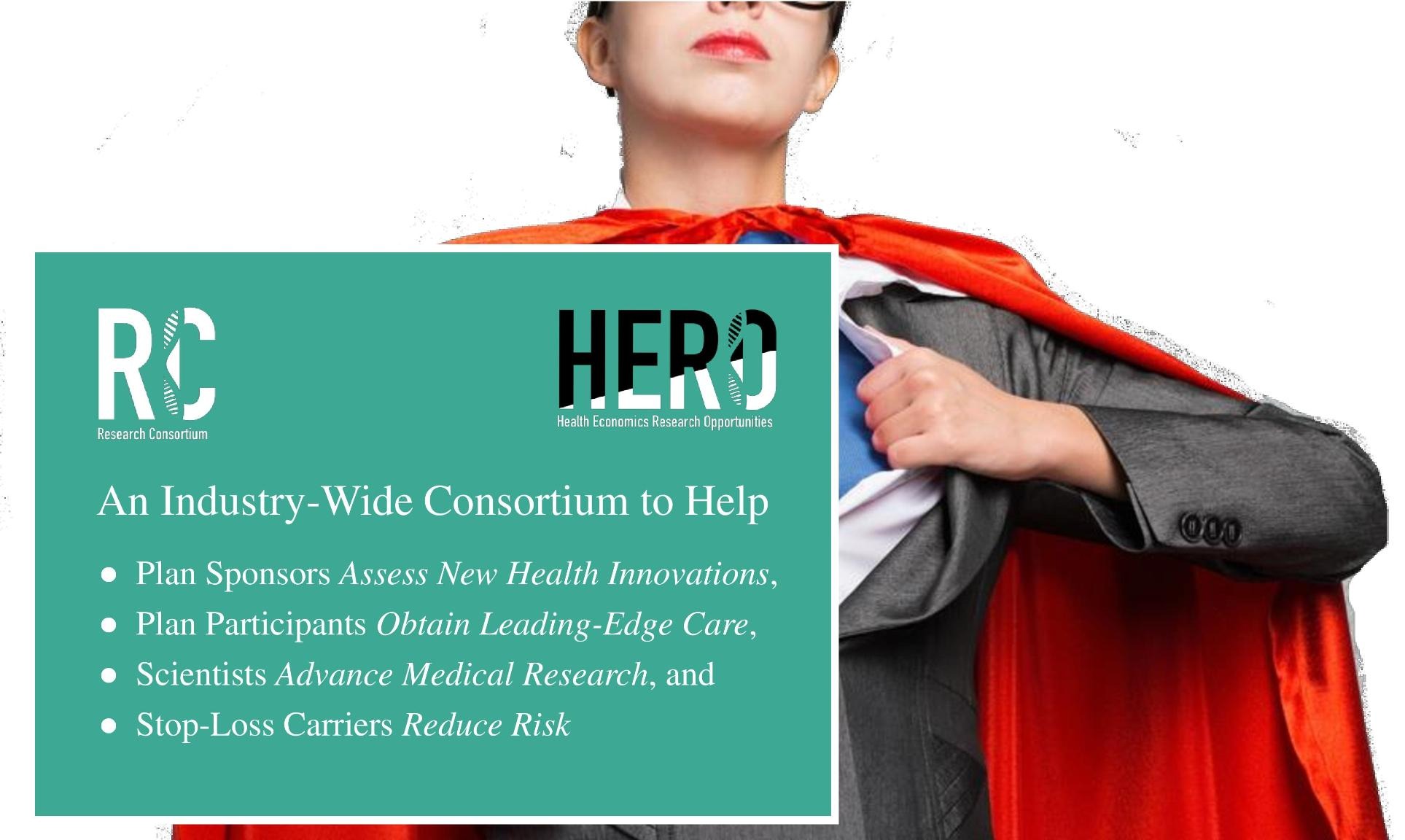 Investor Relations
& Unique Financial Sustainability Model
Purpose-built by a team of industry veterans to conduct payor-focused "translational research" on topics of value to ERISA Plan Sponsors -- and having a goal to become a Certified B-Corporation that balances profits with doing large-scale social good -- the Research Consortium was not created to become a billion-dollar commercial entity but to become self-sustaining in a way that enables it to perform its work on a truly independent and unbiased manner.
We created what we believe to be a fairly unique financial sustainability model that will enable us to fund our research without having to charge Plan Sponsors or Plan Participants for it. Instead, the cost is borne by research-based medical data purchasers and sponsors of clinical research studies.
Our financial model is based in part on the creation and monetization of something that presently has little recognized value. Essentially, as a byproduct of conducting our payor-focused research we will 1) create unique, highly-enriched health datasets of value to pharmaceutical, biotech and medical device developers and 2) be able to identify and match potential clinical study participants with public, private and academic researchers. We will help Plan Participants monetize their data (for a small portion of the funds generated) and accept payment for recruiting participants for clinical research studies and clinical-research-as-a-care-option programs...all on a fully permissioned and transparent basis. The funds generated from these activities will support our consortium-conducted research efforts. As such, the Research Consortium will become self-sustaining over time.

We are seeking $3 million in funding to create and scale this initiative. We are, and will continue to seek funding from a variety of sources. During 2019, the founders bootstrapped the initiative. Ready to execute our business plan, in January, 2020 we began to pursue start-up/seed funding from social impact investors, angel investors, venture philanthropists, family offices, physician investment groups and others interested in earning a fair return-on-investment, but understanding that, by its nature, this is not a typical commercial venture. Concurrently, we are beginning to launch a campaign aimed at soliciting reinsurers, stop loss carriers and managing general underwriters for investment and support dollars. Once operational we intend to pursue various forms of funding from foundational and institutional investors, social enterprise investment funds, and government entities such as the NIH (independently and in partnership with our many collaborators and service partners). Over time, the organization will become fully self-sustaining as a result of its participating in the monetization of health datasets and research participant recruiting services. 

We are open to considering a variety of investment and support methods, options and instruments. These may include equity investments (including SAFEs); convertible debt; foundational / institutional (capacity-building) grants, awards, gifts, bequests, contracts, corporate contributions, etc.

Inquiries from individuals /entities wishing to learn more about investing in, sponsoring, supporting or partnering with theResearch Consortiummay direct their inquiry to Richard Nicholas at (858) 395-4114 or Richard@ResearchConsortium.org.